Brie Larson Speaks Of Casey Affleck's Controversial Oscars Win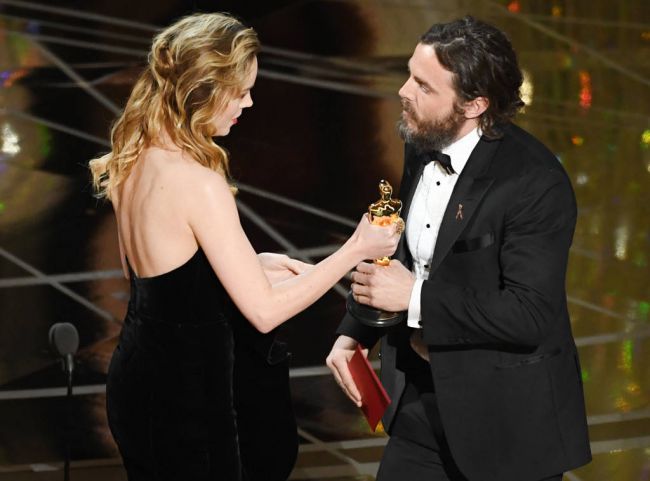 Brie Larson gave the best Actor award at this year's Oscars to Casey Affleck. According to the eye-witnesses, she was looking less than excited while announcing the winner.
When the star gave the golden statue, she stood right near Casey and did not clap her hands.
During her Kong: Skull Island debut the star told that this reaction was made on purpose. According to Brie, her reaction spoke for itself.
There were several reports before the event about 2 women filing sexual harassment claims. They worked with Casey on I'm Still Here. The suit was settled out of court. As to Affleck, he denied the claims. His team supported the actor.
2017-03-10