Amanda Peet Speaks Of Her Kiss With Sarah Paulson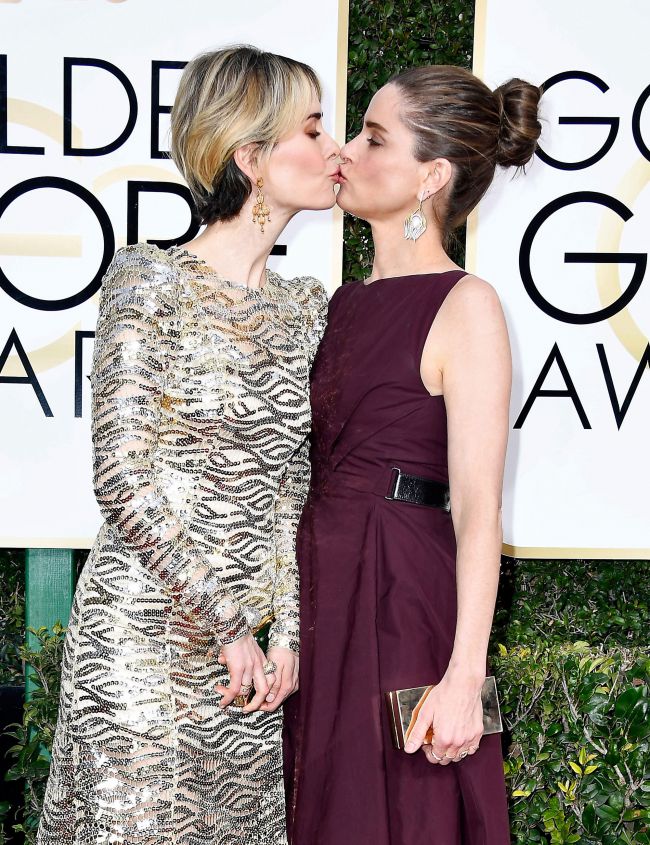 Amanda Peet shared about her relationship with Sarah Paulson at Chateau Marmont in West Hollywood (California). According to her, it is special, but complicated.
45-year-old stress tells that it is visceral and beautiful and intense. They work hard at it.
The two made the news on January 8. The stars kissed on right on the red carpet at this year's Golden Globes Awards held in L.A. Amanda shared that there was no thought process and this works in her relationship with Paulson. She also told that Sarah is like her wife.
Well, you know that David Benioff is the main man of Peet. We remind you that he is a co-creator of Game of Thrones. They are married for 11 years now and have 3 kids together.
2017-01-16