A Sweet Smooch Of Amber Rose and Valentin Chmerkovskiy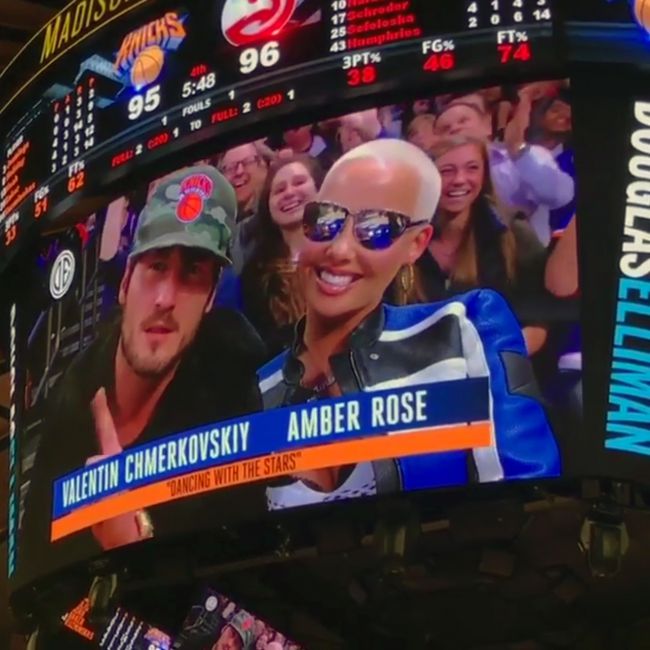 Amber Rose and Valentin Chmerkovskiy, her boyfriend, were spotted kissing on Monday. This happened during the New York Knicks game that took place at Madison Square Garden. Their sweet smooch looks really adorable, check by yourself on her Instagram account.
The 33-year-old star shared this adorable moment on the Web. It looks like the two were caught by surprise. Rose asked a rhetorical question about her Dancing with the Stars pro on Instagram. She asked why he is so cute.
Not long ago the 30-year-old dancer slammed haters of their relationship on Twitter. Valentin wrote that he is disappointed because of the people's ignorance.
2017-01-18