A New La La Land Couple: Derek Hough And Julianne Hough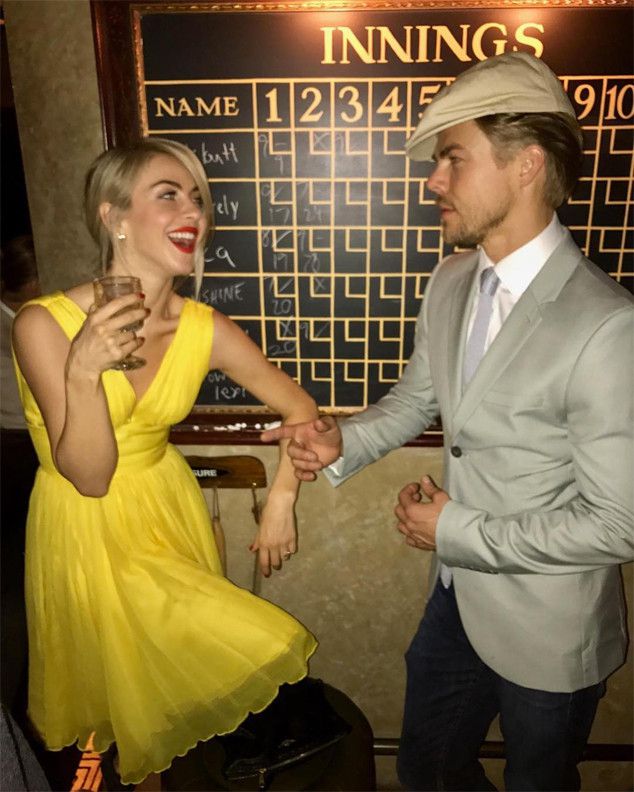 It seems that Derek Hough and Julianne Hough are infected with La La Land disease as well.
The Dancing With the Stars cast and siblings all dressed up as Ryan Gosling and Emma Stone's characters from the film at the 28th birthday party of their friend Nina Dobrev. Julianne wore a bright yellow dress. Meanwhile Derek sported a light tan suit, dark pants, a gray tie and a newsboy cap.
The musical film is about a romance between a jazz musician and aspiring actress. Even though it is set in the present time, but the song and dance numbers take us back to the Hollywood's Golden Age. We remind you that the film received 7 Golden Globes awards this year. There is as presumption that it will be nominated for Oscars.
Derek and Julianne have performed together during a long period of time. They took part in the show as well. Their joint dance tours started 3 years ago. This April expect to see their 3rd one called the MOVE Beyond tour in Ohio.
2017-01-23