A Little Secret Of Nicole Kidman And Lenny Kravitz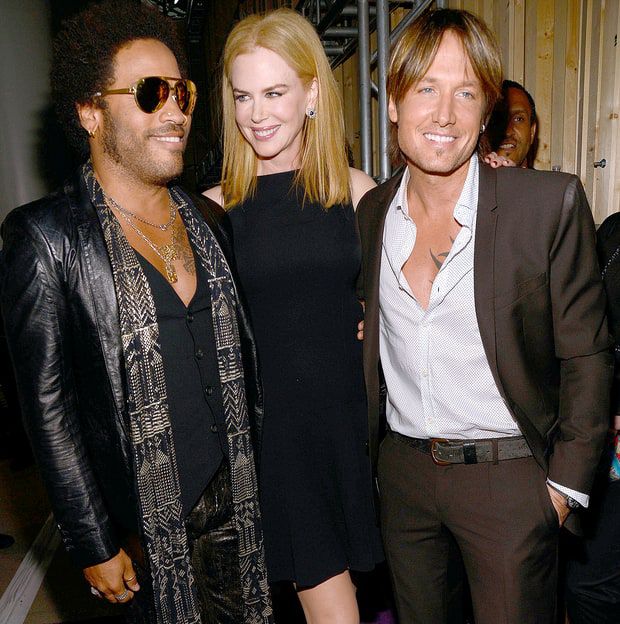 Nicole Kidman stated in her latest interview that she was earlier engaged to Lenny Kravitz. Then she got married to Keith Urban 11 years ago in June.
The 49-year-old actress spoke about her role alongside Zoë, Lenny's daughter, Nicole opened up that she and the rocker's daughter were familiar ahead of shooting Big Little Lies. Their paths had crossed earlier... because she was engaged to her father! Kidman also mentioned that she considers Lenny to be a great guy.
52-year-old musician and the actress had a romantic relationship back in 2003. This happened after Kidman rented out an apartment in Manhattan that he owned. However, none of them has acknowledged the engagement earlier.
2017-02-17