Shakira Trying to Take Selfie, Gerard Pique Filming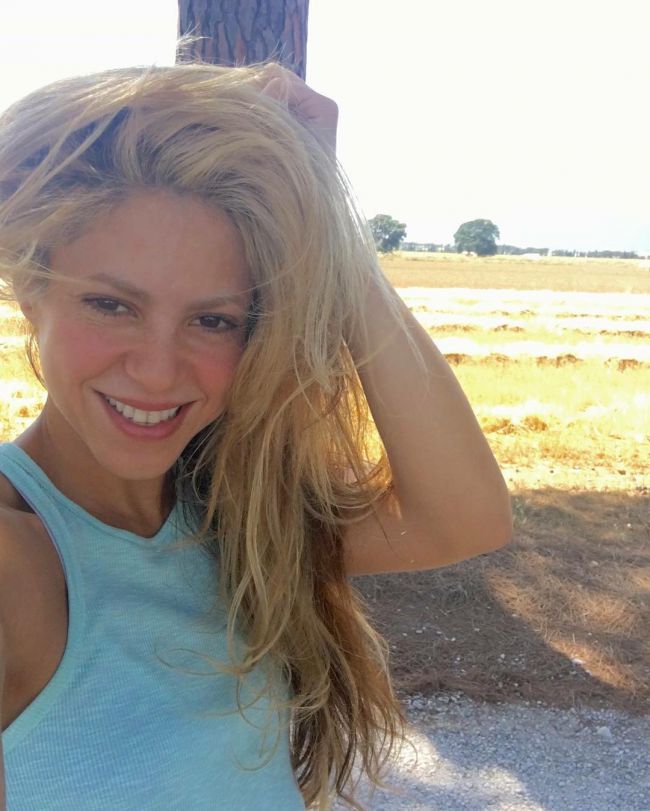 All of us faced with a situation when everything seems to be perfect, but then something goes wrong. Shakira faced it too. The singer did not hide away the photo where wind does not work for her.
Gerard Piqué shot a video of his girlfriend. She was taking a few photos outside of their vehicle. The football player jokes that he was watching her trying to make a selfie during 30 minutes. The wind was preventing the star from taking the perfect shot. Gerard was hilariously commenting Shakira's posing. However, the singer did notice this. So, the star came up to her boyfriend and told him not to make fun of her.
Thank you Shakira, you proved once more that selfie-art is not as easy as it looks like.
2016-07-08