Rare Photo of Robert Downey Jr.'s Daughter Avri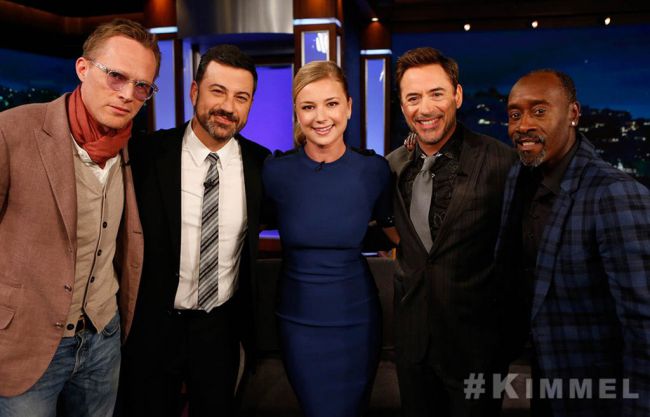 Robert Downey Jr. came on Jimmy Kimmel Live! this Wednesday.
Don Cheadle, Paul Bettany and Emily VanCamp, all featuring Captain America: Civil War's, joined him. Before that Robert spoke with Jimmy Kimmel one-on-one. The host asked the star if he is taking Iron Man character very seriously. Downey Jr. seriously answered that he does not take himself too seriously. He said that he takes Tony Stark very seriously.
Kimmel showed a rare picture of Robert's daughter. She is just 17 months old and she is already wearing Iron Man's armour. The actor revealed that he gave a gauntlet and a shield to Avri and she did not need much convincing.
Jimmy joked that Robert has an Iron Baby.
Jimmy asked if Robert could adopt him, despite they are almost of the same age. The dad of three agreed to that.
2016-04-15