Priyanka Chopra And Tom Hiddleston Got Flirty At Emmys After-Party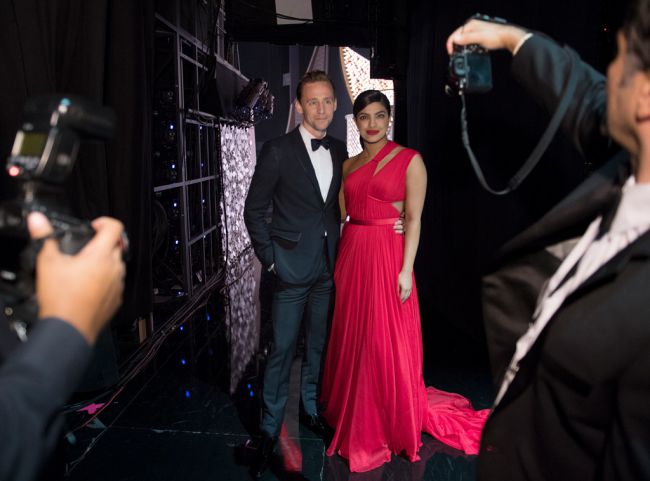 Tom Hiddleston and Priyanka Chopra presented an award Sunday night at this year's Emmys. All the present could not have missed the little twirl the two made while coming up to the microphone.
Several eyewitnesses told that the two openly flirted with one another at the party after the Emmys. They also took multiple selfies.
According to an insider, the actor has his hand around Priyanka. Then they were talking closely and holding hands. Chopra fixed the star's bow-tie and they kissed on both cheeks.
There is information that they exchanged their phones and put in their numbers. Afterwards they hugged for a long time and kissed each other on a cheek.
Chopra also told Hiddleston that she will see him later.
Besides, both stars were seen spending time together this weekend before the award show.
2016-09-19