New Way to Style a Belt from Ireland Baldwin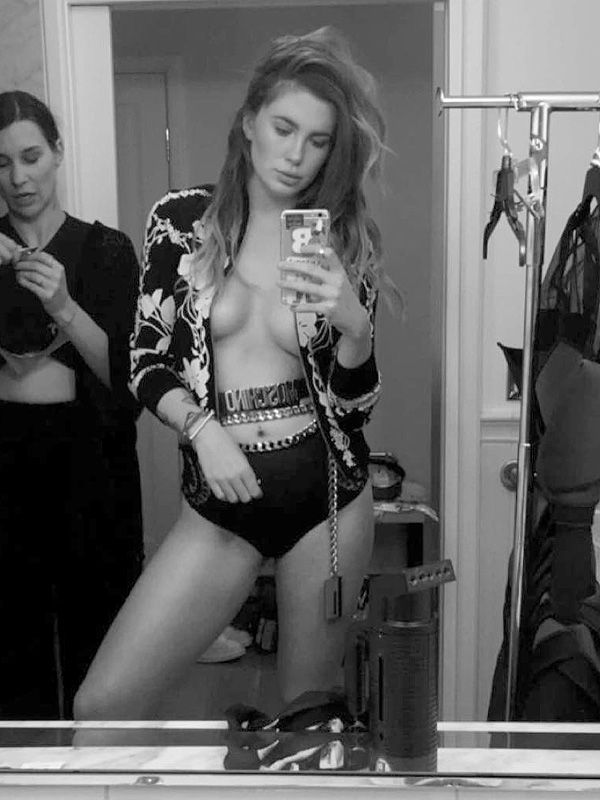 Learn how to wear a belt with Ireland Baldwin.
The famous model decided that a Moschino belt will be a good centrepiece for her look this Sunday.
She wore a pair of dark briefs with high waist and an unzipped printed bomber jacket. Everybody's attention was drawn to her bare breasts. The Moschino belt had heavy chain links and block lettering.
The 20-year-old star made a black-and-white selfie in the mirror. She was flanked by a rack of looks for her photo session with Aladdin Ishmael.
The model wrote on social media that she was playing with toys and working with "bad b—–".
Before this picture Baldwin was seen in a more casual style.
2016-02-10