Liam Hemsworth's Present For Miley Cyrus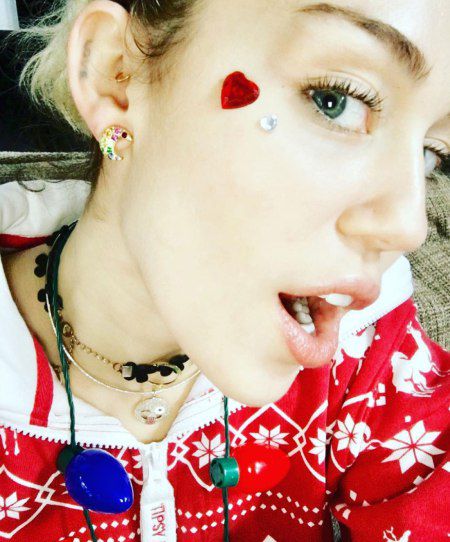 Miley Cyrus received new jewellery present from Liam Hemsworth, her fiancé.
The star, 24, shared her joy on Instagram. 26-year-old Liam presented Miley a set of rainbow studded earrings in a shape of moon.
The star wrote that she loves her rainbow moon.
The actor has already given the singer with a rainbow-themed present. This November the Hunger Games star presented a large gold disc ring adorned with rainbow gems for the singer's 24th birthday.
The couple was joined by Miley's parents (Billy Ray and Tish) along with her siblings (Noah, Trace, Braison and Brandi) for the holiday. A pre-Christmas Eve party was celebrated by the couple together with Chris Hemsworth, Liam's brother and Elsa Pataky, his wife.
2016-12-26