Jessica Alba's Hair-Do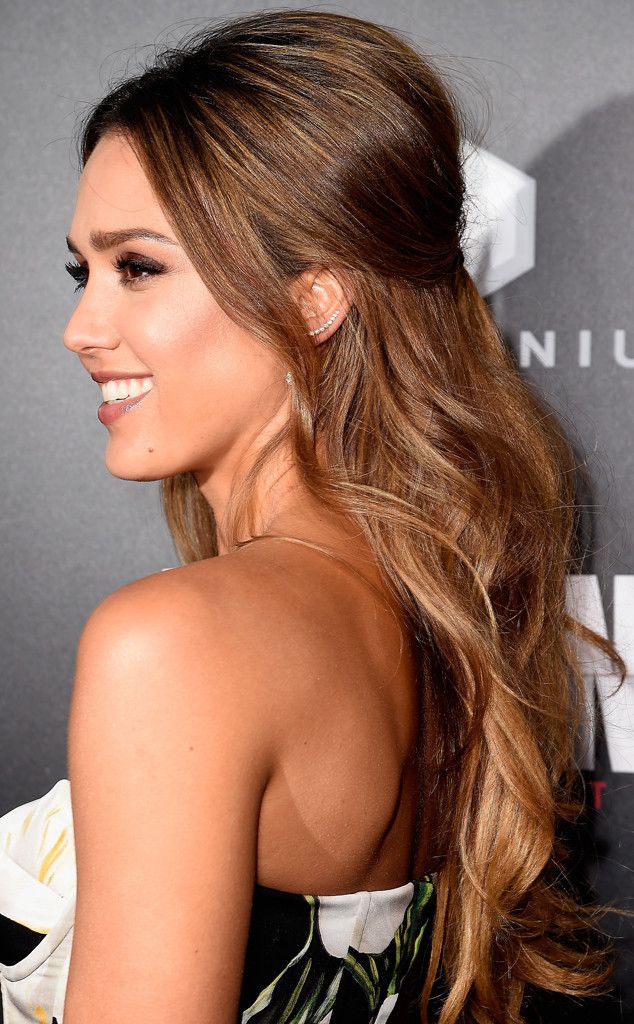 Jessica Alba is known for her love of natural beauty. The Honest Company now deals with hair care.
At the debut of her latest film called Mechanic Resurrection, the star used products from the new hair care line.
So here's the "recipe" for Alba's hair:
Prepare the hair with the Beyond Hydrated Moisture Milk Leave-In conditioner. Simply apply it from the middle toward the ends of your hair.
Use Honestly Protected Heat Defence Spray along with Honestly Uplifted Volumizing Spray.
Blow drying. Split your locks into vertical sections. Begin from the nape of your neck and work the way up. A medium-sized round brush will help you to design volume and bounce.
With the help of 1.25-inch curling iron take sections of medium size beginning from the back of your head and curl them. They need to be curled by wrapping downwards. It is better to start 2 inches away from the root. Don't forget to leave the ends out of the iron.
Simply brush through your locks in order to soften the look.
Tease the hair at the crown.
Lightly comb the teased area.
Take out your bobby pins. Make a bump by pulling side areas to the back of the head and fix in the middle.
After that take a small piece from the right and pull it over. In such a way you will be able to hide the pins.
You also may loosen some pieces in the front part.
That's it!
2016-08-24