Ireland Baldwin Goes Topless and Pays Tribute to Madonna in LOVE Advent Calendar Video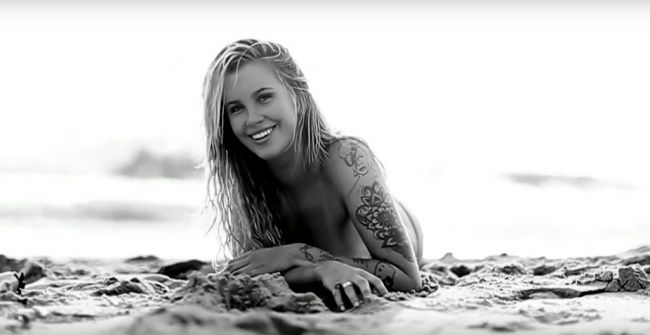 Check out the video for LOVe magazine's 2016 advent calendar! Ireland Baldwin leaves little to imagine in it!
Ireland is a daughter of Kim Bassinger and Alec Baldwin. The 21-year-old star can be seen rolling and running around on a beach. She is wearing a bikini. Later on she does some striptease and can be seen topless while dipping in the ocean.
This video pays a racy tribute to "Cherish", Madonna's music clip from 1989. The star is the 4th star to be featured in this year's calendar.
Earlier we have seen Bella Hadid parodying an 80's exercise footage for the annual project. Irina Shayk also paid tribute to the iconic seductive pottery scene from Ghost, the film from 1990. Rita Ora danced to "Boogie Woogie Bugle Boy", the 40's hit of The Andrews Sisters and donned heart-shaped nipple pastries.
2016-12-05