Ewan McGregor takes his Daughter Clara to the Premiere of Miles Ahead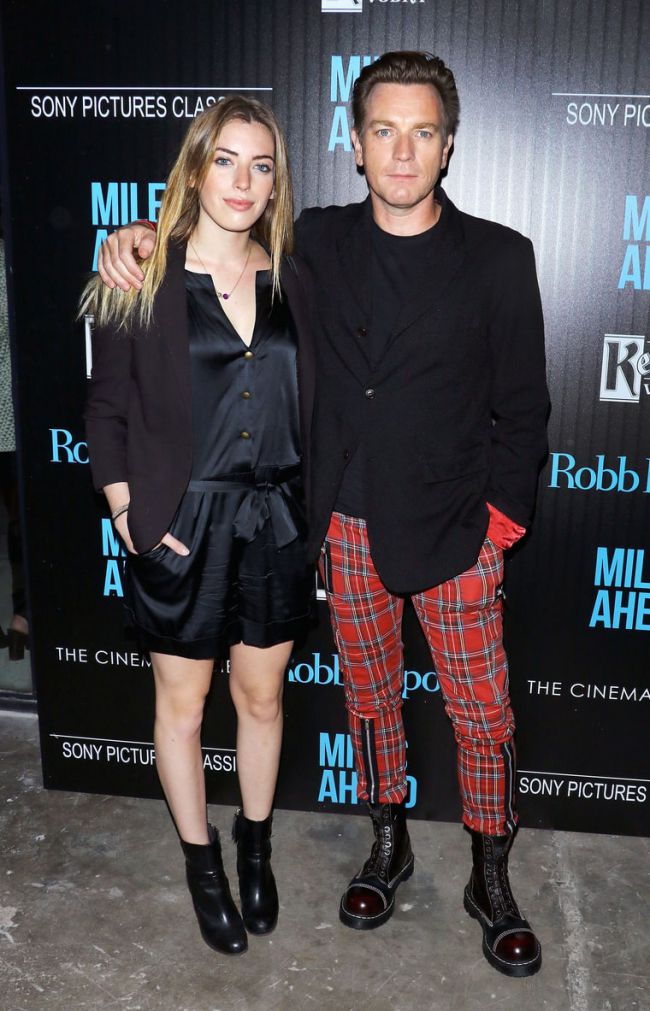 Ewan McGregor took one of his four kids to the NYC premiere of Miles Ahead. This happened on March 23. The parent could not imagine that he will get upstaged. But exactly that happened after he took Clara, his 20-year-old daughter from Eve Mavrakis, with him.
The girl looked amazing in black clothes. She wore a silk romper and a tailored blazer and black booties. Meanwhile her 44-year-old father chose tartan-print pants. On her previous red carpet, the starry daughter also wore black. That was in January last year for Mortdecai. Her dad performed the Inspector Alistair Marltand.
Judging from her Twitter account, Clara studies at the NY University. She shares time between NYC, London and LA. The girl is a photographer. You can see lots of intimate black-and-white pictures of her parents on her Web-site.
Ewan has three younger daughters: 5-year-old Anouk, 14-year-old Esther and 14-year-old Jamyan. When the proud father needs a break from his girls, he dotes on his vintage motorcycle and vehicle collection. The thing is that McGregor likes to sell and make profit and he cannot help that!
In Miles Ahead Ewan performs Dave Brill, a fictional Rolling Stone reporter.
2016-03-26