Emma Stone with New Blunt Bangs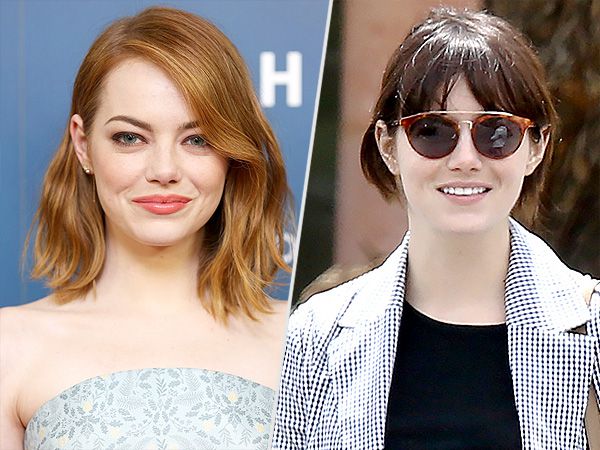 Emma Stone, long time, no see. The star presented her fresh fringe. It is of a rich chocolate colour. This happened over the weekend.
The 27-year-old actress was spotted with her friends in Malibu. We noticed her brunette hair colour and brow skimming bangs at once.
Stone matched her chic cut with a simple black tee, a lightweight chequered blazer and cropped M.i.h.
Earlier the star has already had grown-out bangs swept to the side. Now, the dramatic shade is her darkest hue.
We don't know if this new hairstyle is for a new role or just a change for the Met Gala, but we know that we are eager to see how Emma will style her look!
2016-04-27