Buy Bricks from Eminem's Demolished House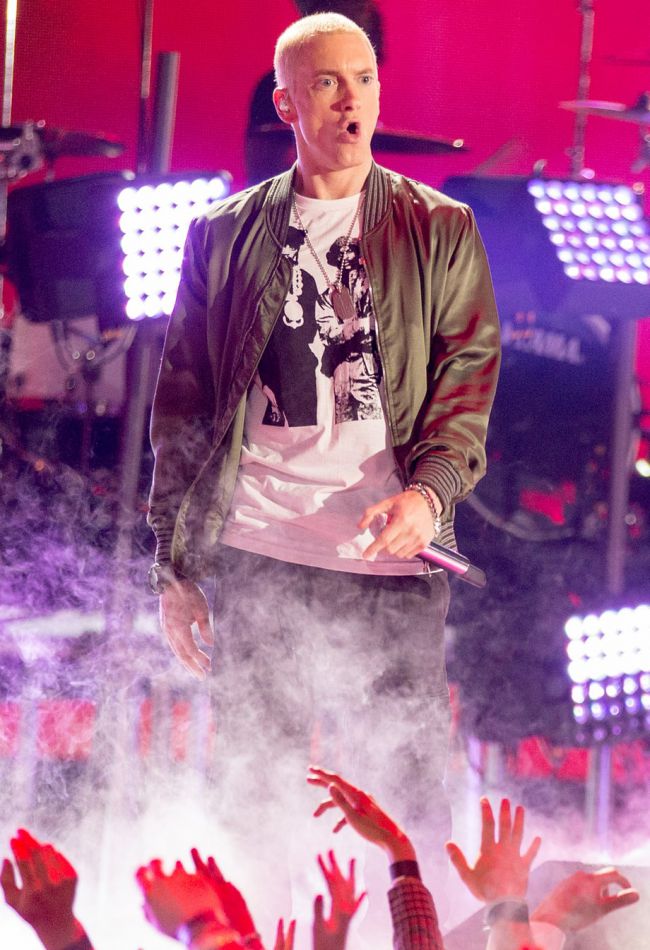 Eminem decided to celebrate the 16th anniversary of his prominent and rather successful sophomore album. It is called The Marshall Mathers LP. The star has his own type of celebration. On his official site one can buy his limited-edition memorabilia. You'll never guess what is included in those rare collectibles! There are bricks from his already demolished childhood house!
The 43-year-old singer from Michigan is selling pieces of his native home to fans. You'll have to pay $313 for a pack. The Detroit abode was spotted on the cover of the star's famous 2nd LP. It includes "Stan" and "The Real Slim Shady" hits. If you have forgotten, the house was demolished the same month the MMLP2 was released. The state of Michigan deemed the house to be structurally dangerous.
These 700 house bricks are available now because the rapper managed to save some of 19946 Dresden Street's remains. Eminem's online shop reveals that every brick will feature a numbered certificate of authority. Moreover, there will be the singer's autograph and a display stand with commemorative plaque.
2016-05-25