Aaron Rodgers retweet about His Oscars Look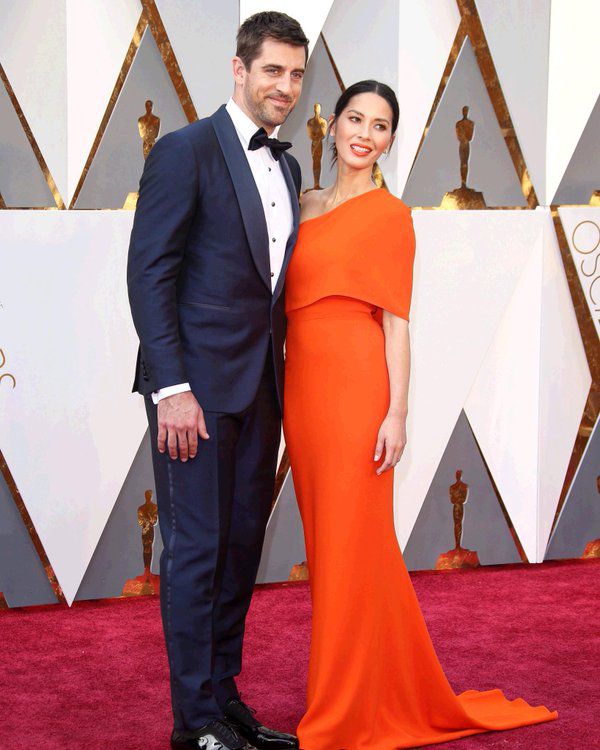 Aaron Rodgers, the quarterback of Green Bay Packers shut down the Chicago Bears. He did it on Twitter on February 28.
The competitor mocked his colour-coordinating look with Olivia Munn, his girlfriend, on the red carpet of this year's Oscars.
The 32-year-old NFL star woe a navy tux by Isaia matched with Neil Lane cufflinks and shoes by Salvatore Ferragamo. Aaron came with his 35-year-old girlfriend. She beamed with radiance in a Stella McCartney and Jimmy Choo fire-orange red dress.
Attentive admirers noticed that the Zoolander 2 star and her boyfriend put on clothes of the official colours of Chicago Bears.
The NFL shared a picture of the cute couple. The Bears retweeted this message as well.
2016-03-01