A Wrist Tattoo of Dame Judi Dench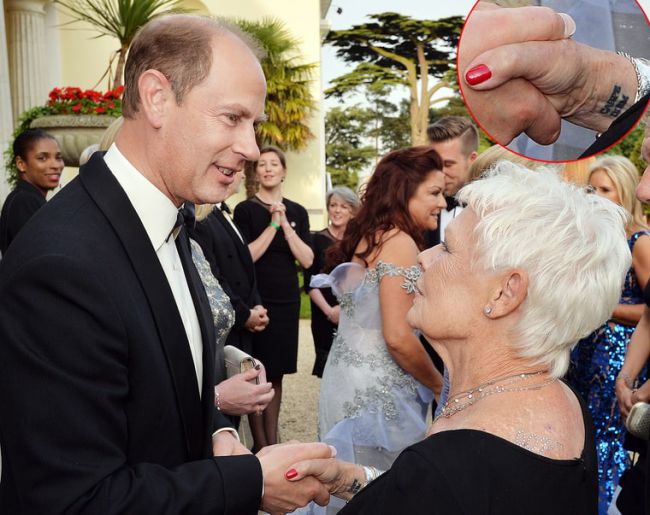 Dame Judi Dench is a bright example that it's never to late for anything.
The Best Exotic Marigold Hotel star rocked her fresh inking at the Prince's Trust gala held in Buckinghamshire (England). We remind you that the actress is 81 years old. The tattoo is located on the inside of her wrist. The inscription reads "Capre Diem". This famous phrase comes from Latin and means "Seize the Day".
Dame confessed that this phrase is her motto. By the way, Finty Williams, her daughter, presented the tattoo for her 81st birthday. The mother considers that her daughter is wonderful with surprises.
Her friends made a joke about the tattoo as the company of A Winter's Tale she used t be running at that time said "Fish of the day".
2016-07-01