Will Rihanna and Chris Brown be a Couple Again?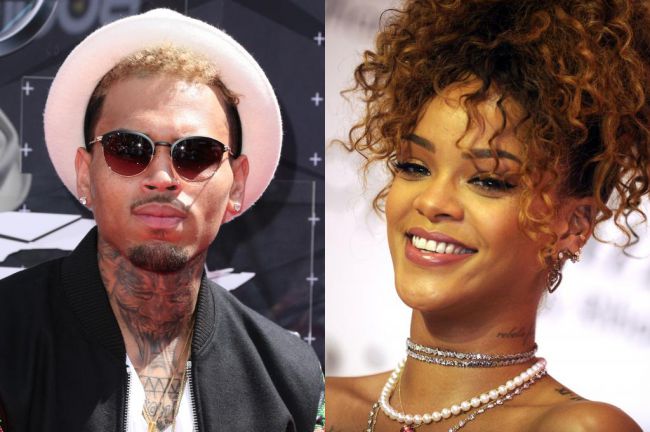 Some new reports suggest that friends of Chris Brown are trying to renew the relationship between him and Rihanna.
The couple was in a relationship until Chris ignobly beet the singer up during their quarrel before the Grammy Awards. This happened six years ago. Brown received an assault conviction. Two years ago the couple reunited for a short period of time. People close to the former couple assure that both of them are still interested in one another.
The Franchise Herald was revealed by a source that friends of Brown are trying to give a chance for him. The source also insists that Rihanna is still interested in him and still loves him. The star is definitely more focused and mature now. She will not settle for something unserious.
In other words, friends of Chris tell him to go and get his love before another man does it.
The Umbrella performer saw Chris not long ago. They met at a basketball game. Rihanna's father was with her then. He tells that his daughter did not seem very interested in Brown.
Ronald Fenty reveals MTV that he is unsure of the relationship between these two people. He recollects that at the play they just said "hello" to each other. On their way to the car park Chris made an attempt to speak with Rihanna, but she was speaking with someone else. So, Brown came up to her dad and had a talk with him. Then they made a photo.
It looks like Ronald would not vote for the relationship between his daughter and her ex-boyfriend. Rihanna's father considers him to be a party guy who is not ready for any kind of relationship with women yet.
We remind you that Chris parted with Karrueche Tran, his long-time girlfriend, in order to restart their relationship with Rihanna. Though, their affair lasted only for several months.
2015-09-09