Vin Diesel covered Tove Lo's Song and honoured Paul Walker once again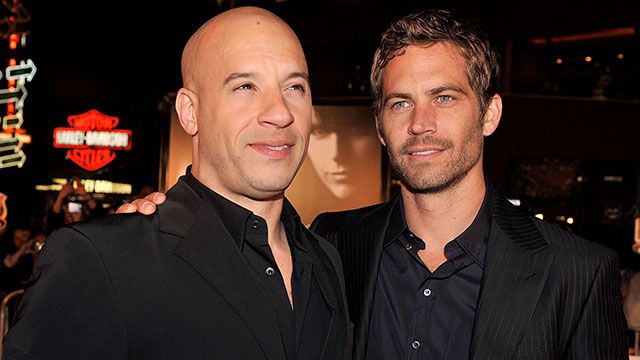 Vin Diesel has paid tribute to his late Fast & Furious partner Paul Walker one more time. The star sang an emotional representation of Habits, the song of Tove Lo.
Diesel still cannot believe that his good friend has passed away. We remind you, that Paul Walker has died in a car accident almost two years ago. Vin Diesel has uploaded a video on his Facebook account on May 21. In such a way, the star is trying to honour the memory of Walker and his heritage with the power of music.
The actor made a caption which reads that the process of healing is ever continuing. The star began the video saying that it is dedicated to his brother Pablo.
Diesel performs the song as a montage of images and offstage footage from the times of shooting the Fast & Furious which is shown on a screen behind the actor.
Diesel sings that he needs to stay high in order to keep his friend off his mind. At the end it is possible to see the words "Missing you" flashing across the screen.
Earlier Diesel has covered Charlie Puth and Wiz Khalifa's hit See You Again. This was a tribute song to Walker from the Furious 7.
2015-05-26