Topless Christina Aguilera wants to share some Personal Stuff, see Photo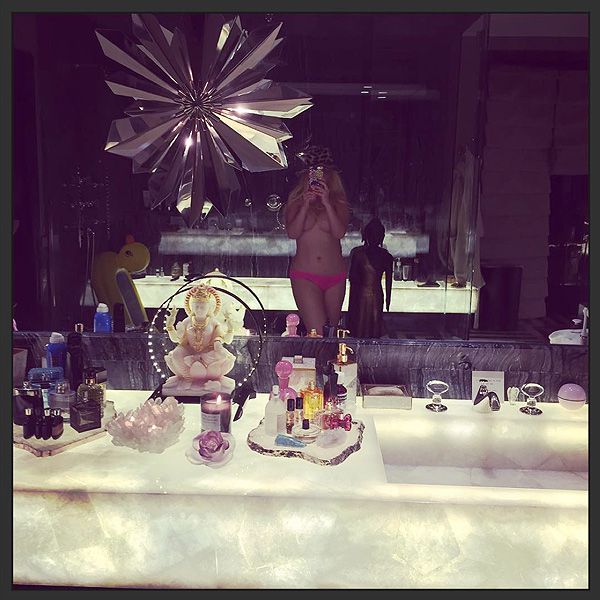 Christina Aguilera is being "close and personal" in a completely new way in her last photo uploaded on Instagram.
The star has nothing but pink underwear and a hat on. She covers her chest with her arms on the photo which is a mirror-selfie. The caption says that people should know her and that everything is real all the time. Aguilera also wrote that she had a feeling that it was time to begin sharing some personal and intimate things with her admirers. Then the singer wrote that the picture was only the beginning.
Nobody knows what personal things will be opened by the singer for us soon. One thing we can say for sure is that the 34-year-old star is ready to a revealing start with the uploaded picture that shows her toned body. We remind you that only a year ago Aguilera gave birth to Summer Rain, her daughter.
The mother of two is having a rest from the show on NBC called The Voice this season.
2015-08-13