Split during a Year Antonio Banderas and Melanie Griffith sign Divorce Papers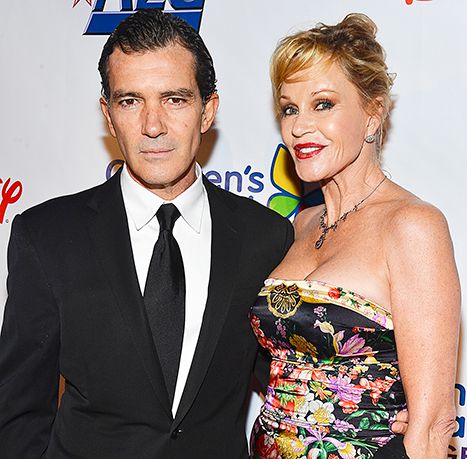 Antonio Banderas and Melanie Griffith are ready to divorce as they have signed all needed for the procedure papers. This happens a little bit more than a year after the actors officially stated in June of 2014 that they are going to split. We remind you that this couple has been married for 19 years!
TMZ has got court records which show that both superstars are done with signing the papers on divorce. The final stage of the procedure is signing the papers by the judge. Though, the site speculated that the judge will not do it within several days.
Banderas is married and divorced for the second time and Griffith is for the fourth. The couple gave a joint statement about their split to Us Weekly in June of the last year. Both of them assured that they are finalizing their almost 20-year marriage in an amiable and loving manner. They are respecting one another, their friends and family, and the splendid time spent together.
Banderas could be seen in the surrounding of lots of younger women in St. Tropez after the statement. Meanwhile, his ex-wife was noticed lesering off her prominent tattoo which reads "Antonio". She needed a lot of treatments in order to do this.
According to a source, there was not cheating in the couple's relationship. An insider assures Us that they had fallen out of love long time ago.
The 54-year-old and the 57-year-old stars are, respectively, father and mother to a teenage daughter. Her name is Stella. Griffith also has a daughter Dakota Johnson, who starred in Fifty Shades of Grey, from her ex-husband Don Johnson. Speaking of her ex-husband Steven Bauer, she shares a son with him. His name is Alex Bauer. The Now and Then actress requested full custody of Stella and spousal support. TMZ assures that everything became clear when the couple's daughter turned 18 years old last autumn.
2015-07-22