See an Adorable Selfie of Brooklyn Decker's Baby Bump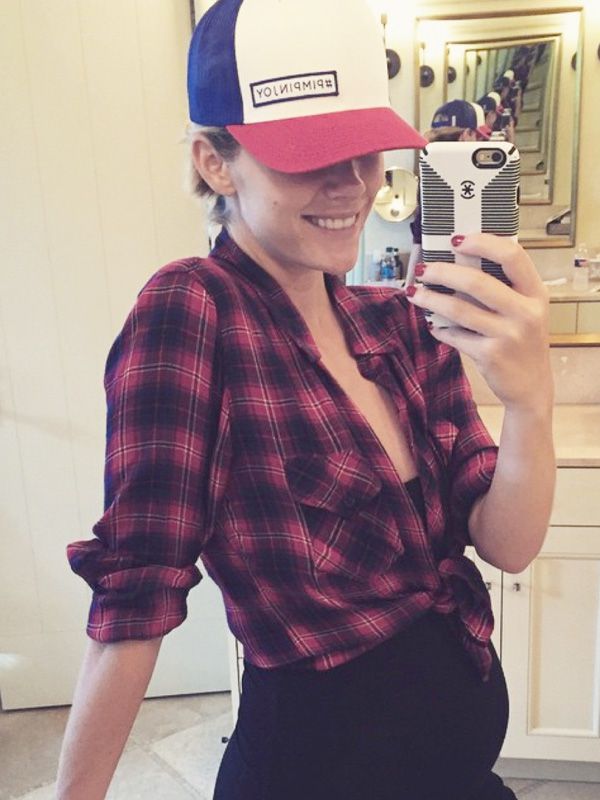 Brooklyn Decker is an expert of taking baby bump selfies.
The actress uploaded a photo of her growing belly on Instagram. The picture is a mirror selfie.
Decker is dressed in a button-down plaid shirt and trucker hat on the picture. There is a stitched inscription which reads "pimp in joy" on the front.
The star joked that getting congratulated for boning is exciting. The celebrity is expecting her first child from Andy Roddick, her husband. Decker said that it is strange, because she had to admit to her father like "Dad, I do it".
It is not ordinary for the Grace and Frankie star to show off her beautiful baby bump.
Her pregnancy was first revealed with the help of Instagram. The blonde uploaded a picture where she is dressed in a floral maxi dress. Decker is smiling and embracing her belly. The model also added a caption for the photo that reads "So, this happened".
The star's representative pleasantly confirmed the media that Andy and Brooklyn will become parents in the autumn of this year.
2015-07-01