Rita Ora says Chris Brown is a Good Man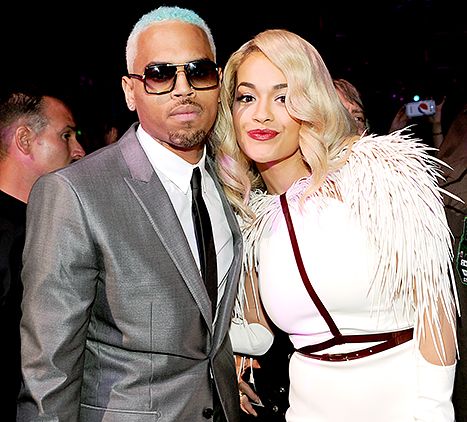 In her interview with The Sun, Rita Ora assured that she will never let Chris Brown down despite his controversial past.
The 24-year-old star tells that the rapper is powerful and strong. She shares that Brown is important to her both professionally and personally. Ora does not take into consideration what others think. She says that having a great song makes no one care.
The Fifty Shades of Grey star is currently working with Brown on a new song. It does not have a title yet. The 26-year-old rapper was accused in domestic violence incident. It was connected with Rihanna, the singer's ex-girlfriend. Moreover, Brown had multiple feuds with other celebrities and lots of arrests.
Ora confesses that she loves brown on different ways. The actress sees how he treats his people. She considers him to be a good person who has a kind heart and a beautiful family.
Rita is really glad to work with the rapper despite everything. British star says that their song is just amazing.
Praising is good, but Brown does not seem to run away from dramatic headlines about his private life. He has been in a public quarrel with Karrueche Tran, his on and off girlfriend, for quite a while. It was found out this April that the rapper is the father to Nia Cuzman's little daughter Royalty.
The star took to Instagram in May and posted a solo shot. He can be seen on the ocean on the shot having an emotional and extended caption.
2015-06-24