Pharrell Williams will release a Book for Children named Happy!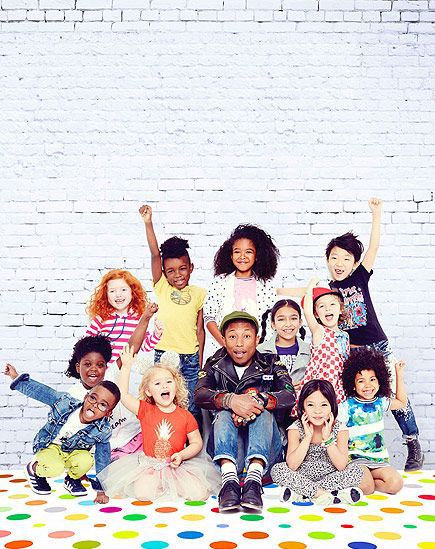 Pharrell Williams is releasing a book for children, his special brand of joy.
The signer's hit "Happy" was turned into a picture book. PEOPLE had the opportunity to see the adorable cover image and back jacket of his creation.
Williams is very proud of his work with Penguin. The singer is very glad that he has a chance to share Happy! with kids. His project will be released on October 6 this year.
The star shares that he loves what he does and is very grateful to everyone who felt that "Happy" resonates with them. Williams hopes that the book can inspire imagination and creativity of a kid. He wants the book to teach the significance of being happy and true to oneself.
Pictures and illustrations of kids in the book will explain what means to be happy.
It is possible to see riding a hot balloon in one of the depicted scenes. The balloon flies into outer space. Another scene shows dancing with clouds. Children are also rocking out as a band and laughing with emoji in the book.
The information about the book spread in February. The president of Penguin Young Readers Don Weisberg said that the star had a significant and inspiring message. He was speaking about individuality and trying to be one's best self. The company is proud to help the singer share this experience with young readers.
2015-06-05