PG-13 Selfie-Line of Chelsea Handler Continues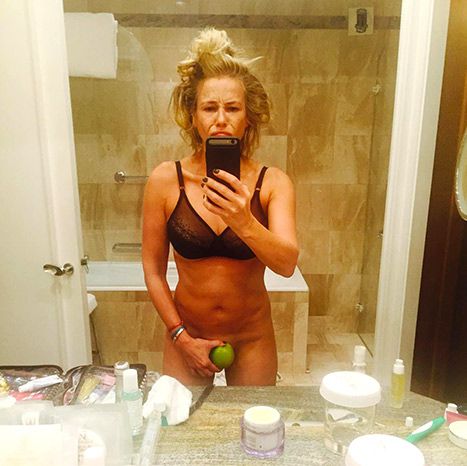 Some serious clothes-related contempt is expressed by Chelsea Handler who constantly invents new ways to express her protest. Event of this kind was recorded in Instagram this Wednesday.
Covering up her nakedness with reference to active shifting in her sleep (and an apple – pun not intended), the American comedian made a mirror selfie wearing no smalls. Truth be told, Handler has some things to be proud of regarding her looks and considering her age. Probably, half-naked picture-taking is not only a means for Chelsea to show off her great fitness but also to ward off some negative comments of her ex-beloved concerning her weight.
A bikini photo posted some time earlier in August serves as a proof of the abovementioned.
2015-08-28