Perfect Practice of Ian Somerhalder and Nikki Reed: He wants Children!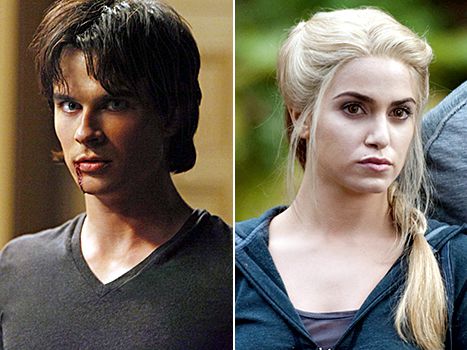 Perfect vampire babies! Ian Somerhalder is looking forward to become a father. The Vampire Diaries actor chatted about their future children with Nikki Reed, his wife on September 10. He expressed his wish during a Words With Friends event.
The 36-year-old star joked with Entertainment Tonight saying that babies are all about practice. He considers that it is not practice that makes perfect, but it is perfect practice! He even said that he was actually pregnant at that moment.
Being happy and secure in something is the best thing for Somerhalder. He perfectly understands therefore, that bringing a new human into our insane world is crazy. Nevertheless, he is looking forward to do it.
He and his 27-year-old wife dabbled in vampirism in the Twilight franchise. The couple got married on April 26. At that time they have been dating for nine months. The event was intimate and took place in Topanga (California). Both of them take pride in their love for our furry friends. Get ready, they already own… nine pets! There are dogs Enzo and Nietzsche, a kitten Sohalia and horses Millie and Eagle among them.
Somerhalder considers his wife to be the most passionate and compassionate woman in the world when she deals with animals. He revealed that his wife actually changes the house into a foster home and a rescue for a lot of animals. At the presentation of his We All Love Wildlife in San Pedro the actor said that this hobby of Nikki takes great sums of money and an abundance of time. She just needs to be sure that the animals are safe. The actor is truly amazed to wake up with such a loving woman every morning.
2015-09-16