Nude Gisele Bundchen for 95th Anniversary of Vogue Paris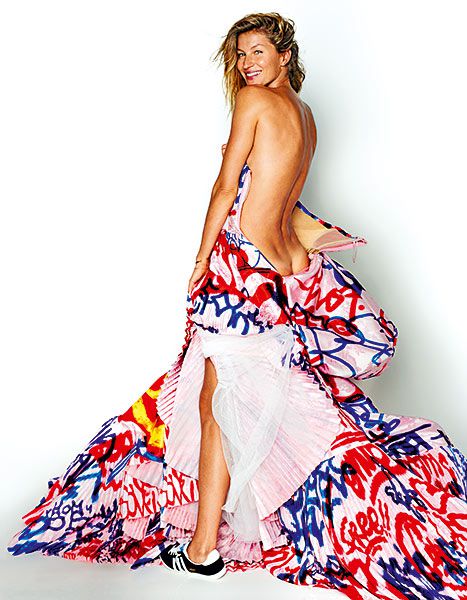 Gisele Bundchen is taking part in celebrating of the 95th anniversary of Vogue Paris. The model goes nude! In the anniversary issue of the French magazine, the star is stripping down. She has got only a black, faux leather knee-high boot.
A famous photographer Mario Testino was shooting Gisele. It appeared that they are friends. The 35-year-old star from Brazil can also be seen in an unzipped dress from Moschino. The top of her gorgeous buttocks can be seen on this snap. Another picture shows the model topless. Bundchen has just a pair of boots and underwear on. The snap is captured "Gisele".
The former Victoria's Secret Angel seems to be truly excited about the photo session for the Vogue's issue. If you don't know, the model was on the top of the highest paid models list in Forbes three years ago. Gisele uploaded some of the spicy shots on her Instagram account on September 24.
Obviously, being photographed in the nuddy is not something new for the famous model. She is married to Tom Brady, the quarterback of New England Patriots and has got two kids.
Taschen, a publishing group from Germany, announced on September 23 that it will be selling a glamorous coffee table book. The book has numerous spicy pictures of Bundchen. There the nude ones among them. The steep price stands at $700. Brady calls such price a steal. He considers that that is simply a bargain for all that one can get from the book. Speaking out on the Dennis and Callahan Show (WEEI) on September 28, Brady said that the book is worth more than that.
2015-10-01