Margot Robbie and Will Smith made Tattoos for the Suicide Squad Co-Star and Director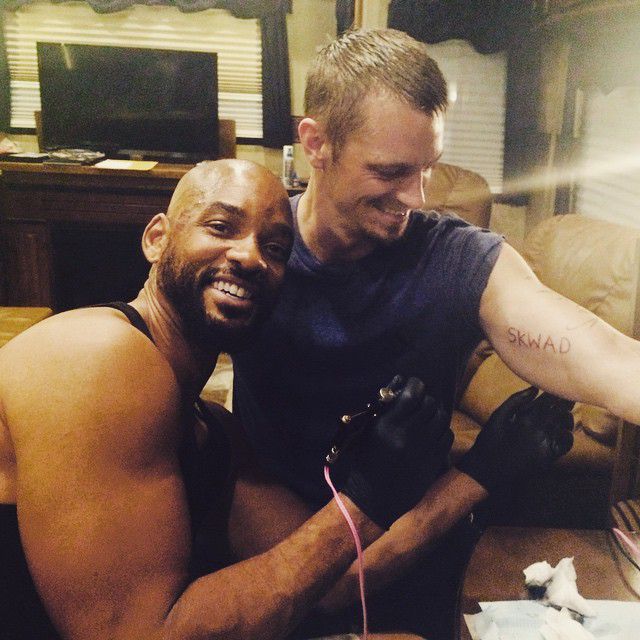 We are sure that you have already heard a lot of times that the crew of a film and the cast become a family. The crew and the cast of Suicide Squad are not far from that, but, meanwhile, they are also not far from being taken for prison inmates. David Ayer, the director, and Joel Kinnaman shared on Twitter and Instagram respectively that both of them have new "SKWAD" tattoos. That is a strange orthography, isn't it?
This is not the end. Guess who were their tattoo artists? You will never be able to. Kinnaman and Ayer gave permission to Margot Robbie and Will Smith, the members of the cast, to do the tattoos by themselves. Probably, the actors did the ink in character, as Harley Quinn (Robbie) and Dead Shot (Smith).
2015-08-20