Lisa Rinna Shows off Herself in a Bikini, see the Photo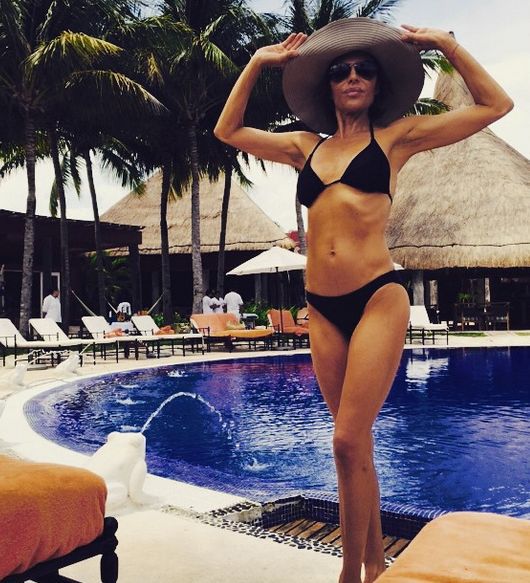 Lisa Rinna assured everyone that one always can rock in a bikini.
Lisa posted an impudent picture on Instagram this Monday. She captioned the photo with questions "Is it too much? Enough already?" and immediately answered them "Ahh f**k it. I'm 51."
Lisa, if you are reading us, keep swanking what you've got!
The Real Housewives of Beverly Hills actress is standing in a sexy black bikini on the image. She is flaunting her toned arms and flat abs.
Rinna is both a workout therapist and dietician for herself. Her hard work is paying off, just have a look! The star alternates between yoga and spin six days a week and keeps a diet, which she calls a "dirty vegan diet".
Earlier the actress shared with PEOPLE that her diet is mostly based on plants. Though, she assured that if she needs some meat, she has it.
Rinna simply has to stay in fit in order to keep up with glass-smashing and feuding around her!
2015-04-02