James McAvoy Lied about an Accident to the Producers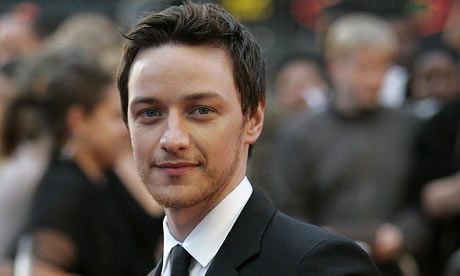 James McAvoy, the Scottish actor, broke down in tears and told producers about a terrible car accident in order not to be dragged in an embarrassing audition for a role.
The actor was supposed to learn how to play several tracks on the guitar for a potential role. Though, it appeared that his preparation was so miserable that he had not mastered the songs in time. McAvoy was so terrified of embarrassing himself that he lied about a friend being involved in a car accident and disappeared from the studio instead of performing for producers.
Later the actor tells Graham Norton, U.K. chat show host that it was his agent who suggested something that she thought would be great for him. So, he agreed to learn several songs and to play the guitar. As a matter of course, McAvoy was not as good as he was supposed to be when the audition day came. The Last King of Scotland star told he was terrified standing in front of the producers and decided to get out of this. The actor started to cry and said that his mate was at the hospital because of a car crash and that he had to go. McAvoy confessed that he feels sorry for this incident now.
2015-01-12