James Corden and Iggy Azalea try on Wedding Gowns, see The Late Late Show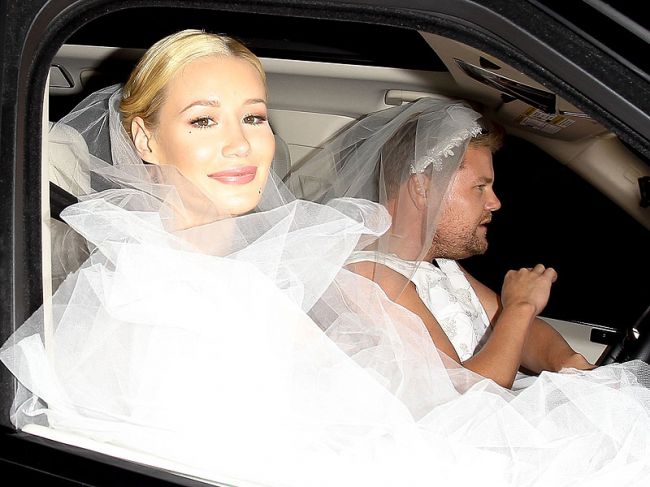 James Corden can surprise! Corden took Jennifer Hudson through a fast food drive-thru. The stars were singing Carpool Karaoke. Though, even more interesting detour was created for Iggy Azalea. We remind you, that the star joined Corden on The Late Late Show on Thursday.
The British actor took Azalea to a wedding store. Get ready, they had a really fun time there! Both of the stars tried on several gorgeous wedding dresses!
The two lovely discussed the coming-soon wedding of the newly engaged rapper. If someone has forgotten, Azalea said "yes" to Nick Young, the Los Angeles Lakers player.
The 25-year-old star shared that she has already began planning the most important day in her life. The nuptials will be in 2016. Azalea says that Young is responsible for food for the reception.
The singer wrote on twitter this week that she is dreaming of a traditional style ceremony. The blonde revealed that she will definitely be wearing ivory or white.
2015-06-19