Iggy Azalea is full of Energy after collaborating with Britney Spears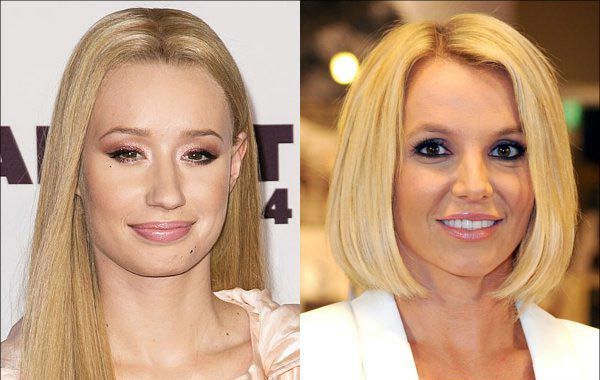 Iggy Azalea and Britney Spears found out that they are neighbours during a recording session for the new album of the hip-hop singer. After that the singers have made great friends.
The "Fancy" singer teamed up with Spears for the track "|Pretty Girls" not long ago. This is the first single from the follow-up to the last year's Grammy-nominated The New Classic. The star shares that working with Spears has reinvigorated her forces and passion for the new piece of work. Speaking with Associated Press, the singer states that she loves Britney. Azalea confesses that she would like to hang out with Spears all the time since she is so sweet. It appeared that the superstar lives right down the street from Azalea and she sometimes sees her at Toys 'P' Us. The Australian hip-hop singer does not know if she needed re-inspiration, but it just happened. Now she is very excited and ready for putting out new material.
The Australian singer wants to finish work on her sophomore project till the end of 2015 to make it up to fans for lying off her spring performance tour. The singer will start The Great Escape Tour in September of this year. She has improved the production and stage sets. The star is aimed to make maximal use of her extra hours to hit the studio.
The rapper tells that she did not assume to finish her next album completely, but now she is eager to complete it till the end of this year. Azalea goes on saying that her first album was almost two years of recording on and off. Trying to create it so diligently really reflected in the album. Despite the struggles with the first album, the second one is going smoothly. Therefore, the hip-hop singer hopes to see its release sooner. Azalea explains that she wants its album girly, fun, summer, obnoxious, impudent and loud.
2015-03-23