Helena Bonham-Carter Stripped down to be photographed wth a Huge Tuna for Marine Environment Campain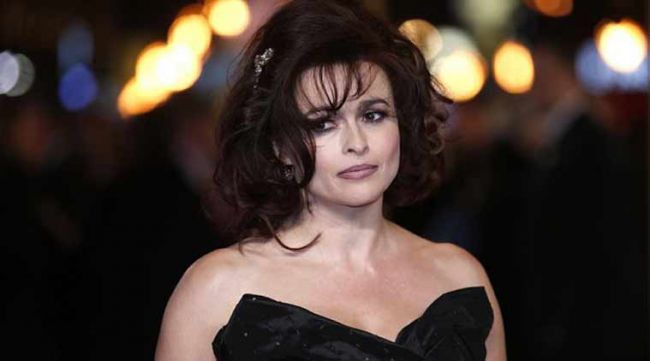 Helena Bonham-Carter has posed naked with an enormous tuna for a new campaign aimed to protect marine life in Britain.
The Alice in Wonderland actress straddles the tuna in the strange picture which was captured to highlight the plight of various marine species. Ironically, the star performed in Big Fish (2003), the film of her former partner Tim Burton.
The actress shared that she is a strong supporter of protecting the marine life when she was near the London's House of Commons this Wednesday. These words can be considered as part of the campaign for the welfare of whales, fish, turtles, penguins and seabirds. The actress confesses that she was very afraid about the fish when she found out that she needs to be pictured naked with a 27 kg tuna. Helena was afraid of touching it.
Though, the actress conquered her fears and towards the end of the morning they really bonded. Helena jokes that the tuna will be her Valentine.
The 48-year-old actress stresses that everybody must feel a responsibility to return the world to the next generation at least in the state we inherited it in, but not worse. She adds that it would be to sad if in the time of dotage we will describe a tuna to our grandchildren as we do a dodo now.
2015-02-13