Gisele Bundchen, Lindsey Vonn and Other Athletes take Part in New Under Armour Campaign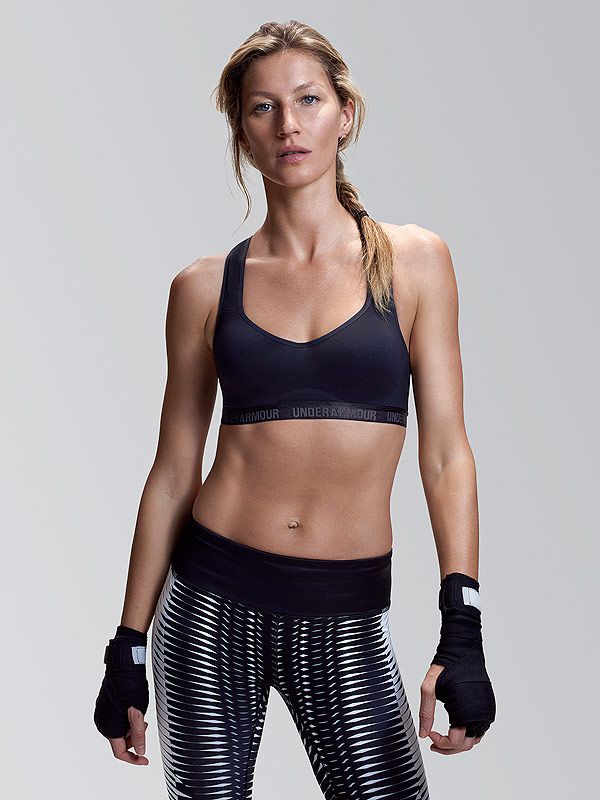 All motivational campaigns always come from Under Armour. The brand has the greatest advertisements for its truly empowering I Will What I Want initiative. This is probably a merit of some biggest women players around the globe and Gisele Bündchen.
Misty Copeland, a well-known ballerina, Brianna Cope, a pro-surfer, Lindsey Vonn, a world champ downhill skier, Kelley O'Hara, a world champ soccer player take part along with the supermodel in the athletic label's latest advertisements. Those advertisements are a part of its newest sports bra line-up called the Armour Bra.
All sportswomen boast their toned athletic bodies. Besides, they declare setbacks and overcoming doubt connected with their womanhood in every advertisement they can be seen in. For instance, Vonn's picture declares that she will not be restricted. At the same time, Bündchen's image says that she does not want to be distracted.
Vonn confessed that she has been an Under Armour athlete during 10 years of her life. The sportswoman has a chance to experience all the dedication of the brand firsthand. She is sure Under Armour creates the best footwear, clothes and equipment for different athletes. Vonn considers the Armour Bra Collection to be one more chapter in the brand's thrilling story. According to the skier, the campaign offers support, comfort and innovation which gives an opportunity to stay focused in the gym, on the slopes, every day and everywhere.
2015-07-15