Gisele Bundchen enjoys Costa Rica in Leopard-Print Bikini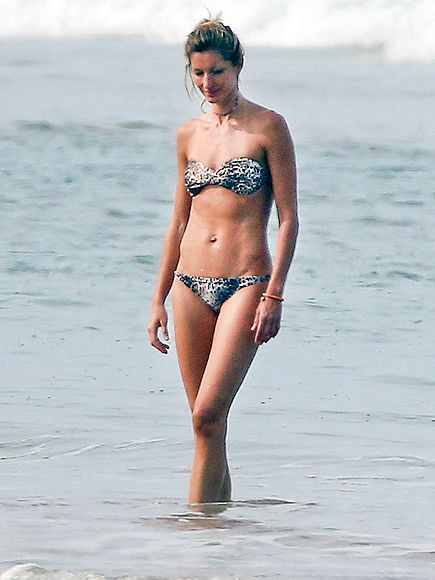 Gisele Bündchen enjoyed sun and water in a bikini with leopard weave in Costa Rica this weekend.
The 34-year-old supermodel had a gorgeous and serene outlook in the blue waves.
The Brazilian cutie pie has two kids – a 5-year-old Benjamin and a 2-year-old Vivian. She came to spend the weekend together with them and her sister Rafaela. The family had a great time under the sun of Costa Rica.
Bündchen uploaded a stunning picture on Instagram. He photo from the weekend sports the marvellous pink sky over the beautiful blue waters.
Tom Brady, the star's husband, and Scooby, the new puppy of the family, have not been seen during the trip.
2015-06-09