Derek Zoolander bewitched the Valentino Show at the Fashion Week in Paris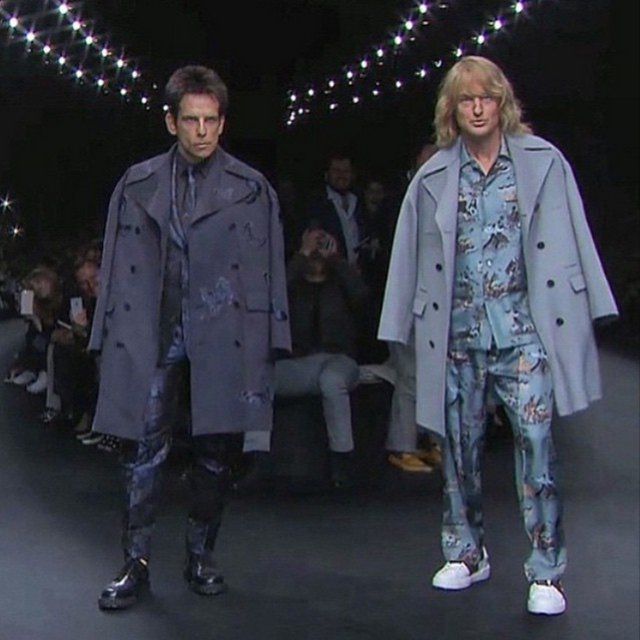 Are you ready to hear the news? Derek Zoolander came back! Ben Stiller came at the Valentino Show at Paris Fashion Week and was dressed as one of his most prominent characters.
Attention, Ben Stiller was not the only one who showed up. Give yourself a pinch, Hansel (Owen Wilson) showed up as well.
One eye watches Dereck appareled in a regular Night Buterflies brocade suit with outwear and black Creeper shoes. By the way, the overcoat was hand-embroidered. The other eye looks at Hansel wearing a Silk Continent weave Pajama suit and Double Cashmere outwear and Open sport shoes.
The caption told that it is obvious that Hansel and Dereck have to accept terms of Zoolander 2.
So, all this is a promotion of Zoolander 2 which will begin its filming in Rome soon. Currently it is scheduled to be released in February of the next year.
2015-03-11