Christina Aguilera Transformed into a Brunette for Nashville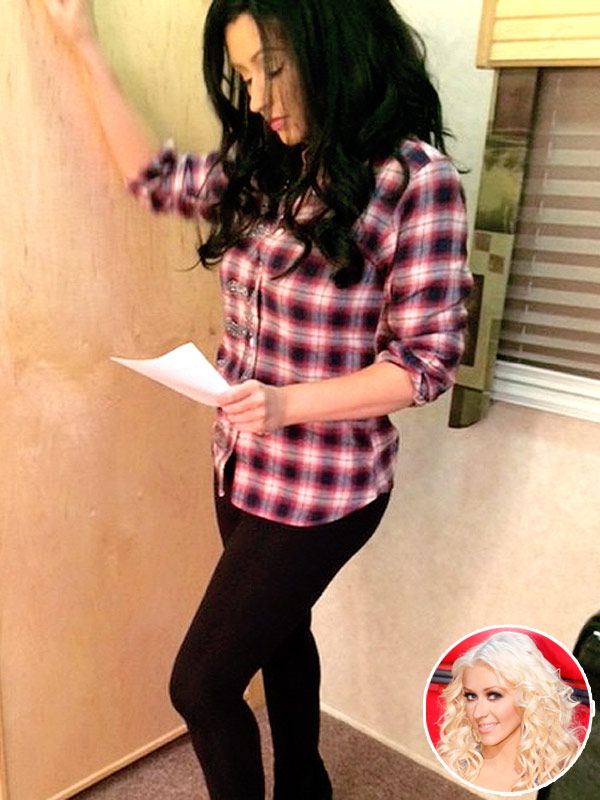 Christina Aguilera can be seen very differently, but what she is? A brunette. Though, Nashville changes many things for the celebrity. At first it took the singer from pop to country and then gave her a dark makeover. Earlier she teased everybody about her various does, but have see her full look now!
The singer showed off her new style on Instagram. She was wearing a very Nashville-reminding plaid shirt. Aguilera wrote that Jade has been occupied with studying her lines. The star continued saying she cannot wait for Nashville.
The singer was not so dark since the mid-2000s. After seeing the caption in her first post (which read "Look at all that hair!") it appeared the star is as much surprised with her transformation as everybody is. Though, if it can be pulled off, Christina Aguilera will do it and compete with the hair goddess of the show Connie Britton.
The precise days of her guest spots have not been told yet. Though, the singer told some facts about her character with The Hollywood Reporter. She shared that she is a successful pop singer who recklessly wishes to get into the country world since it is her true passion. Unfortunately, the star is caught between her wish and what the label needs her to do.
2015-03-19