Christina Aguilera celebrated her Baby's Birthday as a Pink Carnival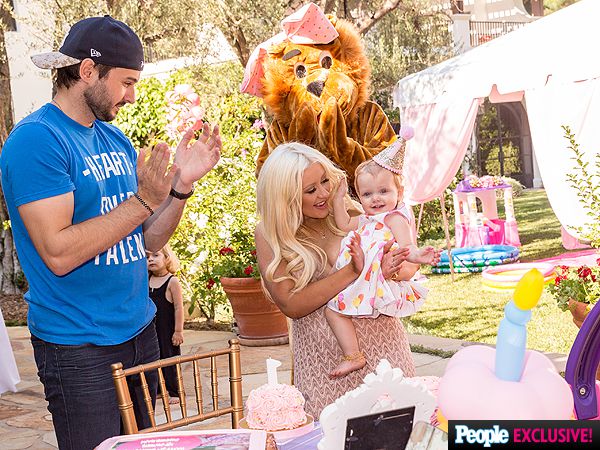 Christina Aguilera celebrated the first birthday of her daughter. It was sweet and full of Summer Rain's favourite things.
The 34-year old star and her future-to-be 30-year-old husband Matthew Rutler made a homely party for their baby. Christina and the producer invited relatives and close pals to celebrate the event which was held at their back yard in L.A. this Saturday. Minnie Mouse, a bubble station and a balloon maker were also present. Happy parents involved everything their little daughter loves.
There was a lot of pink colour in the evening themed as carnival. That's not strange, as this is Summer Rain's favourite colour.
The girl's mother performed at Harlem's Apollo Theatre the evening that came before the actual birthday of her baby. She told PEOPLE then that they will make a family evening that day. A small family party was scheduled some time later this month, according to her. The star could not help adding that her daughter is very beautiful.
Aguilera also uploaded a cute photo of her little one on Instagram last weekend. She congratulated her sweet Summer Rain with her first birthday.
2015-08-27