Chelsea Handler crashes into the Water Topless on the Fourth of July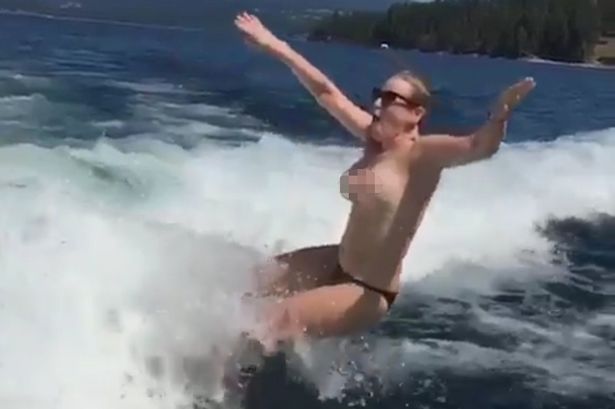 Chelsea Handler went water skiing on the 4th of July. The star celebrated the Independence Day in her birthday suit!
The host of the chat show is not shy about showing her body on public. She is a big advocate of the Free The Nipple campaign. Handler definitely proved this by riding along the water almost naked.
The star put on only bikini bottoms and some shades. A friend of hers took a video of Handler flashing her boobs and having great fun.
The chat show host showed some impressive balance. Though, later, she wiped it out dramatically. The star crashed into the water. The film went into slow motion at this moment.
Handler made a caption for the video on Twitter. It reads "Happy Independence Day!!"
A lot of stars have celebrated the Independence Day. Even though Handler did not have any stars and stripes, she enjoyed celebrating freedom for sure. By the way, not long ago, the star was forced to deny having breast augmentation.
2015-07-06