Bodhi Jameson Rein was born in Family of Bobby Brown and Alicia Etheredge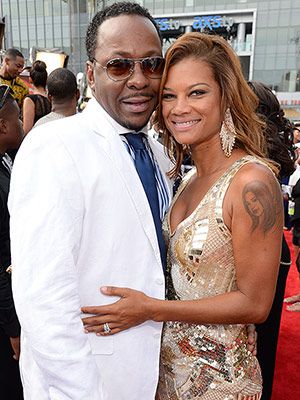 Congratulate Bobby Brown and Alicia Etheredge, his wife, with a baby!
The couple welcomed a daughter on July 9 at Cedars-Sinai Hospital which is located in Los Angeles. PEOPLE writes that the happy moment happened at 8:24 p.m. The baby girl was named Bodhi Jameson Rein Brown.
Brown and Etheredge got married three years ago. They already have one child, Cassius, 5. As to the "My Prerogative" performer, this makes the 6th child.
We remind you, that Brown's daughter from the late Whitney Huston was found unconscious in her bathroom. The 22-year-old Bobbi Kristina Brown died in Roswell (Georgia) on January 31. She has been in a care facility since the middle of June.
The star and Bobbi Kristina's relatives have been together with her at Atlanta-area hospice care. The singer made slow returns to work and gave some concerts. The 46-year-old star performed in Atlanta on the 4th of July. Brown got emotional and hugged loved ones. After the concert he came back to Etheredge's side in LA.
2015-07-17