Biggest Loser Star, Olivia Ward is waiting for a Baby after a Women Disease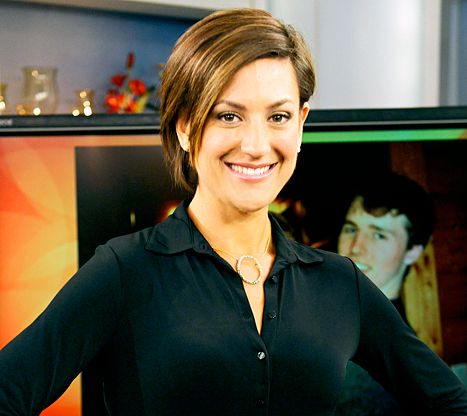 Olivia Ward, Biggest Loser champion will have a baby! The winner of the 11th season of popular NBC's program for the weight loss will deliver her first child in summer of 2015. She gave this information exclusively to Us Weekly.
Ward has dropped 129 pounds. She tells that she and her husband Ben are very excited about their future child. Ward was competing with Hannah Curlee, her sister, in the series of 2011.The star says she has been feeling very good. Ward considers that she has been blessed with the absence of morning sicknesses.
The 39-year-old star is on her second trimester now. Ben Ward is counting down the weeks together with Olivia. They are expecting a boy. The former opera singer assured that she and her baby are completely healthy.
The couple has not chosen the name for their child yet. They assure Us that they are in the process.
Olivia has had a tough road to motherhood. Back in 2013 she told about her fights to become pregnant as a result of polycystic ovary syndrome. This hormonal condition affects 20% of women, usually prevents from being pregnant and may result in extra-weight.
A SoulCycle instructor from NYC revealed that the future mom is feeling blessed. They have wanted a child for quite a while which makes their baby-boy so special.
2015-02-20