All Comedy Stars Honour Steve Martin at the AFI Lifetime Achievement Award Ceremony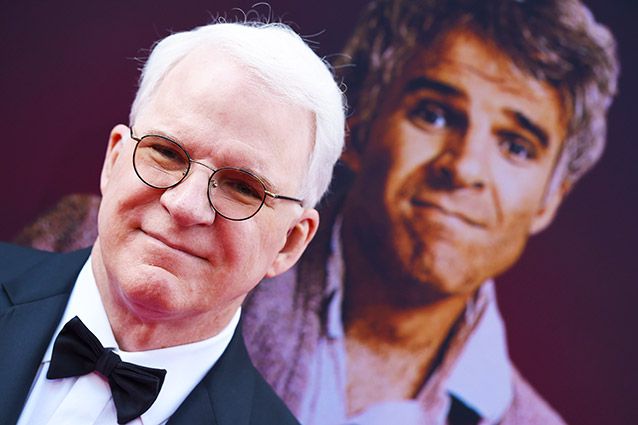 Tina Fey, Jack Black, Dan Aykroyd, Diane Keaton and other stars honoured funnyman Steve Martin, who received a lifetime achievement award from the AFI (American Film Institute).
The actor was presented the AFI's 43rd Life Achievement Award by Mel Brooks, who has won this award earlier. The event took place in Los Angeles on June 4.
The Father of the Bride star's friend Black started the ceremony at the Dolby Theatre. He opened the event by singing the "anthem" of the night – The Thermos Song. The song comes from The Jerk, the first Martin's comedy (1979).
Fey, Martin's colleague in the film Baby Mama (2008) made a joke about Steve. The star said that Martin is giving all his aged white suits to lesbian commitment ceremonies. Then Steve Carrel confessed that he was imitating Martin during his whole life and that he feels aggrieved for that.
Aykroyd gave his music duo the Blues Brothers their hour of triumph by opening his act with their help. The credits also came from Sarah Silverman, Martin Short and Lily Tomlin. Keaton, who co-starred in the Father of the Bride also supported her former film spouse from the audience.
After receiving the award, Martin revealed that he enjoyed dressing up and playing AFI Life Achievement Awards in his childhood. The funnyman assured the star-studded crowd that he is proud to win the award. Martin thanked the AFI for having a short name to engrave it on silver gift boxes, since it saved the funnyman a lot of money.
2015-06-08