$75M for Demi Moore's NYC 'Mansion in the Clouds'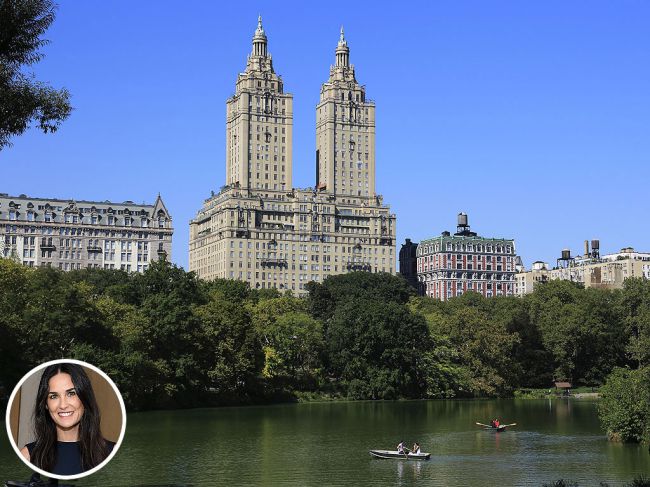 The New York Times writes that Demi Moore has listed her set alongside Central Park NYC penthouse in the celebrated San Remo for $75 million.
The 52-year-old actress shared that she spends most of time in her other homes. Therefore she considers this apartment to be too majestic for not living in it constantly.
The paper reveals that the triplex south tower apartment occupies 7,000 square feet for living space. This is not the end. It also has 1,500 square feet intended for use of wraparound terraces. By the way, you will get a lobby-level maisonette with 2 bedrooms and 2 baths for the sale price.
The New York Times reports that the combined maintenance charge for everything is $21,000 per month.
The newspaper assures that the actress purchased the penthouse with Bruce Willis, her ex-husband, back in 1990 from a producer of Sunday Night Live. Moore and Willis made a substantial renovation of it in a South-western Mission motif before their divorce 15 years ago.
The couple has a friendly relationship now. They were seen together with their child Rumer Willis at the last stint of the season of Dancing with the Stars.
The paper reminds that the San Remo has already been home to some celebrities. There are Steven Spielberg and Diane Keaton between them.
The actress' broker Adam D. Modlin described the apartment as the most magnificent residence in the south tower. He says that it sits above all the rest and named it "a mansion in the clouds".
2015-04-20