Reese Witherspoon charmed the network with a new photo of her favorite pet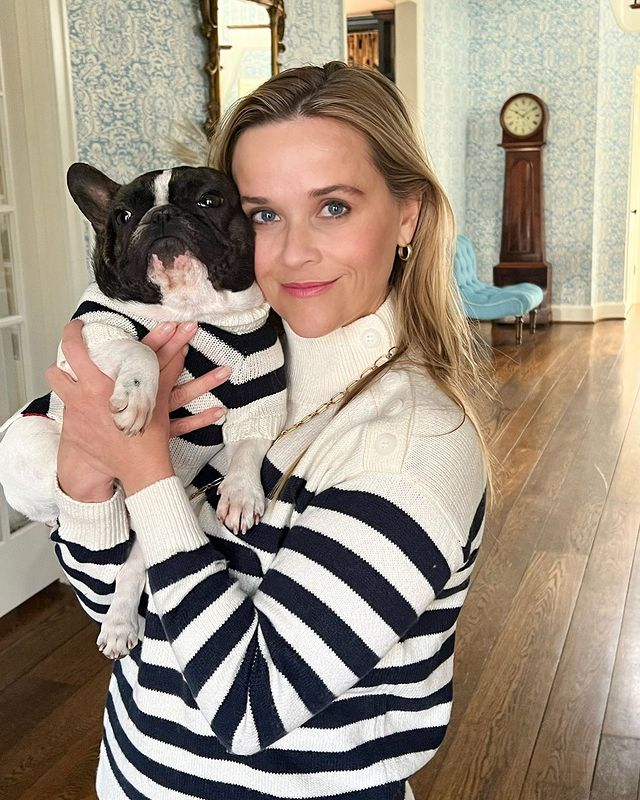 Famous actress Reese Witherspoon is an excellent example of this. The star rarely appears in public without a smile, especially when surrounded by dogs.
The other day, Reese posted a photo online with her beloved French bulldog named Minnie Pearl, dressed in a striped sweater just like her owner. Little Pearl protects Reese from malefactors and gives her energy and positive energy for the entire day. A dog is a man's surest source of joy and longevity, no matter how you look at it.
2022-01-19