Jude Law's daughter stepped out for a walk in a mesh top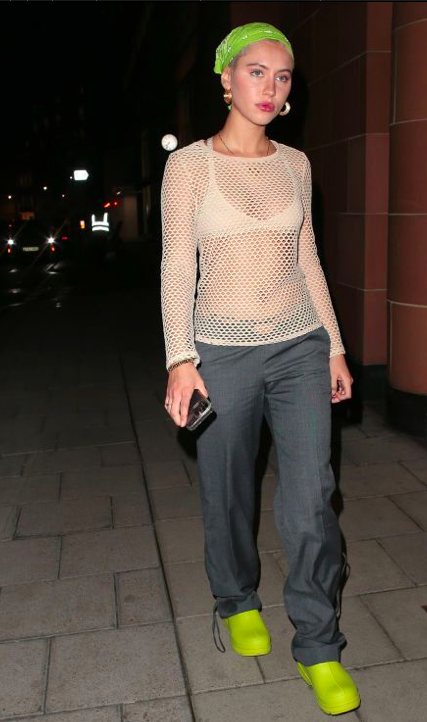 Jude Law and Sadie Frost's 21-year-old daughter, Iris, were captured by the paparazzi while walking around London.
It is known that the girl spent the holidays in Jamaica and is now back in London.
The 21-year-old model chose a racy outfit for a casual outing. She went for a walk in a mesh top in nude color, under which there was a bra to match, and gray pants, which she fit with neon-salad Ugg Tasman boots. She wore a bandana with a print in the form of leaves on her head, and the model completed her look with a pair of gold earrings-rings. The girl had makeup on her face in natural shades, and in her hand, she carried her phone.
2022-01-29