Jennifer Aniston and Adam Sandler together in Hawaii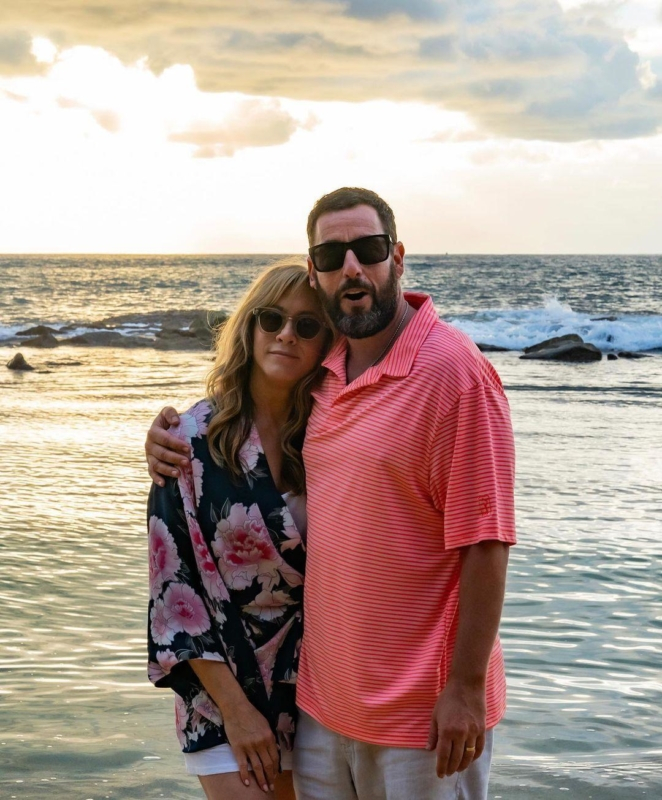 Actors Jennifer Aniston and Adam Sandler went together again to Hawaii. And there is no romance, work.
They again had a chance to shoot a new movie. We are talking about a sequel to the movie "Murder Mystery." Previously, the star couple was seen in such films as "Pretend My Wife" and "We Are the Millers."
Recall that some of the funniest and most charming actors, Jennifer Aniston and Adam Sandler, have frequently been starring together lately. Such a cocktail of homicidal jokers and great professionals will pay off. Movies with their participation are always successful, and it is a pleasure to laugh at them, writes Elle magazine.
Recently, the actors played a married couple in the warm summer comedy "Murder Mystery." At the same time, Adam Sandler's real-life lover, as it turns out, is not at all against such a union. The woman even gave him the okay and advised him to feel more relaxed in racy scenes with Jennifer.
2022-02-10