Heidi Klum again shows off her infinitely long legs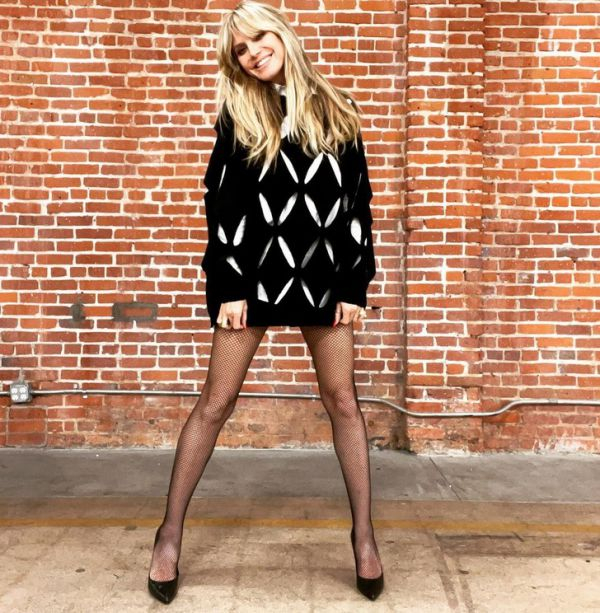 The famous supermodel Heidi Klum is 1.76 m tall. This is enough to achieve excellent results in the modeling business.
As she is naturally tall, Klum tries to stretch her legs out to appear a little taller visually.
Among the star's top tips is to wear voluminous and elongated sweaters instead of mini-dresses. The other day Heidi wore a fancy Valentino sweater with perforations, slightly covering her hips, and at the same time, advantageously emphasizing the infinity of her legs. A white shirt, fishnet tights, and classic bangles perfectly complimented the image.
2022-01-14