Adele sang on stage in a stunning Valentino outfit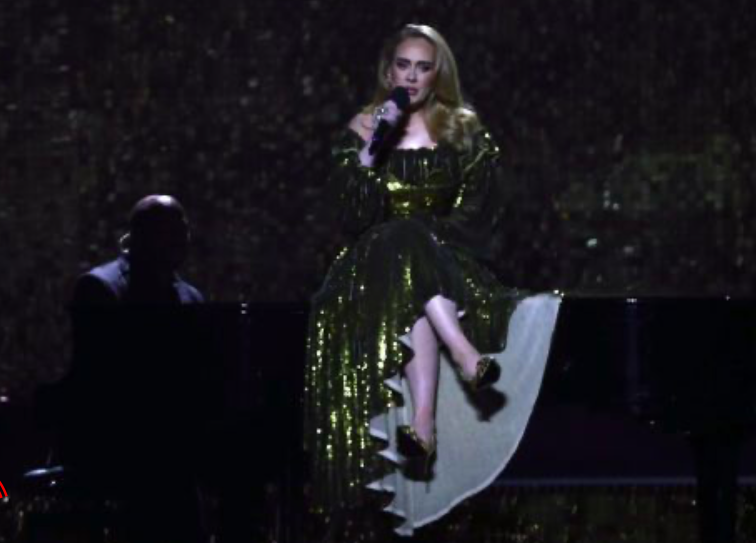 Yesterday was another triumph for singer Adele at the BRIT Awards, as she won three awards at once and performed several hits from her new album "30".
During the performance with her song, I Drink Wine, Adele appeared on stage in a fantastic Valentino outfit. The creative director of the fashion house Pier Paolo Piccioli created especially for her.
The outfit is made of lime-colored chiffon and is entirely embroidered with sequins. The dress has long sleeves, but the shoulders, on the contrary, remain open. Because of the sequins, the dress shone beautifully under the soffits.
Golden slingback shoes also from Valentino complemented this elegant outfit. The singer had her hair styled in a beautiful hairdo in the forties' style.
2022-02-09