The stylish Jennifer Lopez shopping with her daughter Emma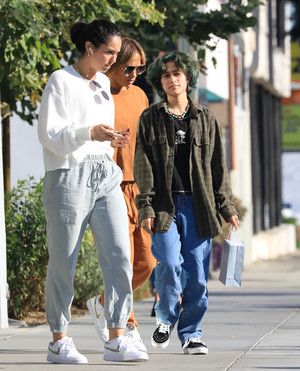 In 2011, the film I didn't Know How She Does It, starring Sarah Jessica Parker, was released. In short, the plot was built around a woman who was incredibly successful at juggling the roles of friend, mother, daughter, girlfriend, and businesswoman.
The same comparison comes to mind when footage of Jennifer Lopez's life is added to the timeline.
The star manages to combine a romantic with Ben Affleck, training, rehearsals, and finding time for the main thing - her children and all in 24 years. The day before, she spent an evening with her boyfriend, and three days later, she went shopping with her daughter Emma.
2021-06-30