Supermodel Ratajkowski showed off her perfect abs after giving birth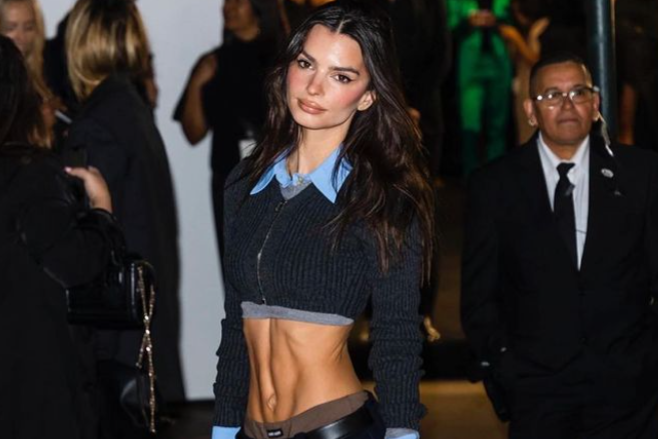 Supermodel Emily Ratajkowski, who gave birth to her firstborn in March, posted a photo showing her perfect abs on her Instagram.
Ratajkowski wore a gray top with long sleeves and a low-cut midi skirt. She appeared in this outfit at the Council of Fashion Designers of America Awards in New York City.
Emily addressed the body shapers, who she believes will react negatively to her figure. "I didn't post this picture because I knew it would cause controversy. But it's my body, and I'm not going to stoop to shamers!" - The 30-year-old model captioned the photo.
2021-11-25